Half Day Photography Course
$125.00
This 4 hour digital photography course has been designed for those who cannot commit to an ongoing program in a Digital Photography course but still want to know how to use their manual compact, Mirrorless or DSLR. This course guides you through Manual, Aperture Priority and Shutter Priority modes in a fun tour through the Rocks in Sydney.
Not much time to learn about digital photography but need to know some basics?
This short digital photography course has been designed for those who cannot commit to the 4 week Introduction to Digital Photography course but still want to know how to use their manual compact, Mirrorless or DSLR.
With your camera in hand we will take you to the Rocks in Sydney and teach you about the different shooting modes in your camera. By the end of the course you will be shooting in full manual mode with confidence.
This is a fantastic course to get to grips with the foundation principles in creative Photography while taking in a lovely tour of the Rocks in Sydney.
All you need is your camera to do the course!
USE YOUR CREATIVE KIDS VOUCHER AND DO THE COURSE FOR ONLY $25 !!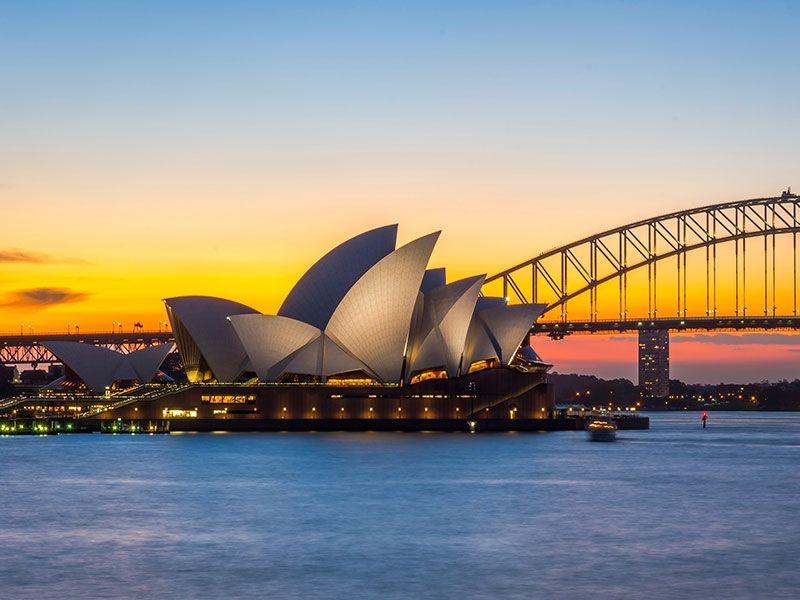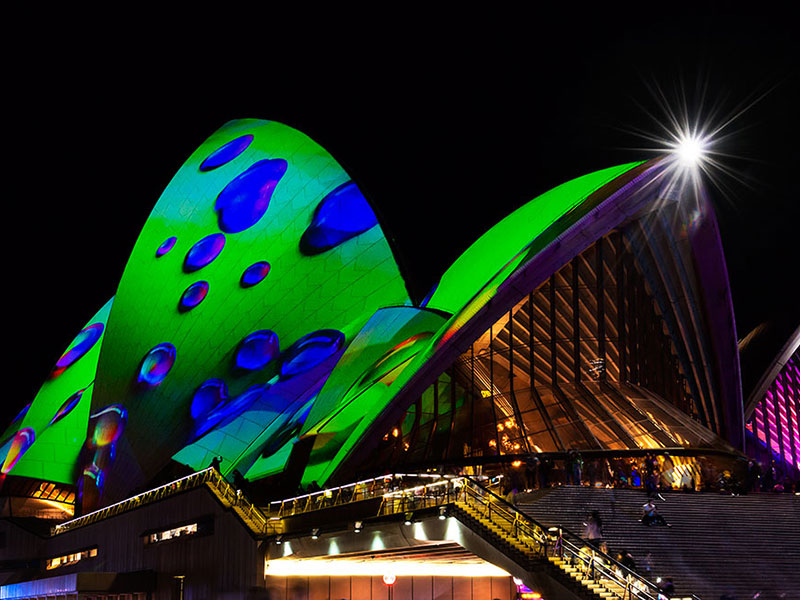 What Will You Learn
In this 4 hour course, you will learn:
Manual Mode
Aperture Priority Mode
Shutter Priority Mode
How to control Exposure
What is Depth of Field
How to control ISO for maximum image quality
3 different focusing techniques
How to control movement
How to shoot fast in tricky conditions
Dates & Availability
| Dates | Time | Location | Availability |
| --- | --- | --- | --- |
| 18 Jun | Sat, 8am till Midday | The Rocks | SPACES |
| 16 Jul | Sat, 8am till Midday | The Rocks | SPACES |
| 20 Aug | Sat, 8am till Midday | The Rocks | SPACES |
Reviews
I attended the half day course today with Scott. He was absolutely fantastic. I learnt more than I was expecting and have a new found appreciation for photography. Everything was explained simple and easy to understand and all questions answered with additional information. He was very patient. I can't wait to do my next course. Highly recommend. Thanks for all the tips Scott.
Joanne
20 September 2020
I attended your Saturday workshop, and wanted to thank you for your consideration and patience. I typed up my scribbled notes and realised that there was a lot of learning crammed into that morning, especially for a newby who had not used any non automatic settings before.
I had tried to make sense of some of the myriad on-line tutorials, but found them confusing and rushed. Your patient explanation of how the settings worked, their relationships and effect were a breath of fresh air for me. I can now see that I need to practice your lessons until I am proficient, but I now have the confidence to do that. Once again, thank you.
Glenn
11 September 2017
Great 4 hour course for little or no understanding of how to use the manual option on DSLR camera, Scott is very patient and takes as through steps methodically that are easy to understand, would recommend this course as an excellent starting point for photographers that want to learn how to take photos off the auto button
Leonie
20 September 2020
The half day Saturday course met and exceeded all expectations. Scott is incredibly knowledgeable and experienced – and takes the time needed to make sure everyone understands what's going on. The time was informative and fun, I learnt so much more than I thought I would be capable of. As essentially a complete beginner, I left the course with experience, my notes to remind me of it all, a road forward and an enthusiasm to build on it all. I left the session understanding (at last) core fundamentals around manual photography and just as importantly my camera. It's also a beautiful location in the rocks to learn from. Thanks Scott!
Chris
23 February 2022
The half day course offers an amazing amount of information. The best thing is that the information is put into immediate practice with the guidance and assistance of an absolute expert.
I have already booked into the Manly sunrise course and look forward to building on the skills that I learned at The Rocks.
David
20 November 2017
Loved the half day course! Very informative and learnt a lot!! Scott was excellent at making sure each of us understood what was going on and taught us so much. Can't wait to do some more of his workshops in the future! Would highly recommend!!!
Amelia
25 March 2020
I got this photo workshop as a Christmas present. I have had my DSLR for about 5 years, always shooting in Auto and not really knowing what I was doing. I kind of knew the main functions of a DSLR but this photo workshop from Scott absolutely blew my mind!!! There is soo much info and cool stuff possible with even a base model camera.
Scott really brings out his passion for photography and teaching. First we went through the basics of a camera before he explained his model to get always a good picture (if following his steps). After explaining the basics we started practicing on real objects with his help in practice. The course went faster than any other course I've done at Uni, so interesting it was! I will practice with his lessons for now. I have had to move back to my home country, otherwise I would definitely have done more courses with Scott.  Definitely recommend!!
Jelle
12 April 2020
He went very in detail with all of the different settings and types of shots which was very helpful in getting the absolute best photos you can out of your camera. I would recommend this to anyone looking to get into photography. No knowledge about the camera is needed for this course.
Rayhaan Sahu-Khan
29 January 2021
Scott was very in-depth and took the time to explain each step carefully so it was understood by all.
The hands on experiences was beneficial whilst learning the theory behind the camera screen.
I would definetly recommend to anyone who wants to gain more knowledge on camera usage.
Jacob
28 January 2021
I enjoyed the course very much and would happily take part in another course. I learnt a lot about my camera and the different settings towards taking different shots.
I think this course, and other ones in the future, will help me develop a greater understanding of taking great/amazing photos. The course has deepened my knowledge and I would definitely recommend this course to others, especially if you're new to using a camera or like myself would like to know more about the use and functions of my camera abilities.
Jemima
23 December 2019
Great course! Scott is really knowledgeable – there is a lot of information to take in and Scott breaks it down into easy to understand pieces. I was clueless at the beginning but by the end, I felt confident to shoot a range of photos using all the functions of the camera. Thanks Scott ! Highly recommend this course!
Gemma
28 March 2020
I did the half day course with Scott starting at the MCA. A fantastic and fast paced review of many different aspects of photography. Scott has a well organised sequence of locations to show you how to use your camera for all sorts of different purposes, in different light conditions. My course started with Scott showing me how best to photograph the large, reflective and stationary Opera House and ended with me trying to capture motor bikes zooming past on the Harbour Bridge approaches.
It was great fun.
David
20 February 2022
I joined the half day photography course which my husband bought me as a present. I was struggling at the start and almost gave up.
However Scott was super nice and kind, explaining the same things again and again for me and helped me taking notes and encouraged me not to give up. Lucky it was a very small class.
He was so friendly and I started enjoying the class and surprisingly 4 hours passed quickly!!
I'm glad I did the course and I learnt a lot…something new!
Thank you Scott for such a wonderful Saturday morning!
I'm looking forward to the smart phone photography course next time☺️
Hiromi
20 April 2021
Good communication from Scott, especially when the original course was canceled due to rain. Scott was very willing to share his experience, answer our questions and help us in any way he could.
It was a good balance of theory and practice on the settings, manual exposure and principles of photography.
Took some great shots of iconic Sydney and really good notes.
Julie
9 February 2020
This course was very good at explaining the basics of photography to beginners. It explained the three elements that control the picture and what they do, and how and why to change them to make the picture better based on the photo you are taking. I think it's a great course for people wanting to get into photography.
Vedantik Bhattacharyya
20 December 2021
Before I did Scott's workshop, I was a very keen 'auto' photographer who felt that all the technical functions of the camera were too hard. After a four-hour class, I now understand how my camera works and what an amazing difference to my photos!
Prue
19 December 2015
My 13 year old son went on the half day course not knowing much about photography or how to use modes,settings etc on his camera. My son learnt so much and has asked to do another course with Scott. Scott was patience and my son extremely enjoyed the course.We used the Creative kids voucher and the process was simple.
Thanks Scott
Michael
28 January 2021
This half day photography course provided me, who barely knew anything about photography, with a whole world of new concepts. The teacher taught each student in the class according to their camera that they brought to help with their learning. The teacher, Scott was organised enough to provide the students with not only a map of where to meet but also a list of equipment which was useful on the day.
Cameron
21 December 2019
What a great course! Highly recommend it.
My son had no experience & came away feeling confident with his new skills & understanding.
Thanks Scott!
Jadyn Gardner
20 December 2021
Great course, for most levels of knowledge. Going into it as a beginner I was taught about my specific camera, shots I wanted to take and how take them.
Yani Hickey
20 February 2022
I enjoyed the time that Scott gave to me to explain the basics needed to really understand the essential functions of my camera. It was an enjoyable morning learning techniques to get me confident in using manual mode.
Since taking the course I have gone over and over my notes to get a better understanding of what was taught, and I can really say having Scott's notes and practicing has made it all fall into place.
If you really want to understand and be confident in utilising the functions of your camera to take better photos, then take the time to have a lesson with Scott. I will be booking in a zoom follow up in the coming months and hope to catch up in Sydney for another private lesson during the year.
Thanks for your patience and help Scott.
Nerida
12 April 2021
The class was really fun, entertaining and interesting. I highly recommend it for everyone.
Fletcher
20 December 2021
the course was very fun and informative, a great balance between theory and practice. Scott, who runs the course was friendly and clearly showed his passion for photography. I would definitely recommend this course to anybody wanting to give photography a go
marco
22 December 2021
My 12 year old son thoroughly enjoyed the Half Day photography course. Scott was an amazing teacher and taught my son important camera techniques. Scott was engaging and kept the course very interesting. We will definitely re-book another photography workshop with Scott.
Beth
11 January 2020
Scott has brought together a comprehensive beginners course, jam packed with plenty of information and practice opportunities. Scott was professional, personable and organised. He provided more knowledge than I could have ever hoped for in a 4 hour session, and helped each person on the course to configure the photography steps according to each of their unique cameras. A true industry professional! I can't wait to see Scott next time for my private lesson. Thank you!
Charlotte
11 September 2019
Such a great day. Learnt lots and got some great shots.
Thanks again Scott!
Monica
28 January 2021
Other Courses
Swipe carousel to the left or to the right while holding your finger on the display.
Remote Learning Live Session

$

120.00

This is a bespoke 1-2-1 one or two hour live session. Great for Smartphones, and Manual Cameras, and can be taught live in any area of the country. Brilliant for remote areas. Through Zoom you get face time with a professional photographer to guide you and answer all your questions. Note. This is not a pre-recorded video but a live one-to-one lesson.

More Info