Private Photography Tuition
$120.00 / hour
This is the very best way to learn. You decide the content and the pace of the session, and get the chance to ask questions about any aspect of photography. One-on-one face time with Scott McGale, expert professional photographer, who teaches his own bespoke step methods to take control of your image, camera and get completely creative, or take your photography to the next level. These methods can't be found on Google,  are amazing and never fail. Scott has 20 years experience and can teach from beginner to professional level techniques. Creative Kids vouchers can be used for private tuition too.
The best way to get to know your camera and camera techniques is through a private lesson for you, your child or a friend.
Your needs are unique so Scott designs the itinerary for each Private Tuition session to meet your requirements. The advantage is that you set the pace to ensure you understand the concepts and steps, before pushing forward.
Encourage your child to develop a love for photography by using a NSW Creative Kids voucher for kids private tuition photography lessons and get $100 off the cost!
To book using a CREATIVE KIDS VOUCHER simply provide voucher details including CHILD'S NAME, DOB and VOUCHER NUMBER in the COMMENTS SECTION at the CHECKOUT, then select the DIRECT TRANSFER payment method, and simply deposit into our account, the balance of the total payment amount minus $100 for each voucher. Scott will then process the voucher and contact you to arrange a session time.  NB: DO NOT ATTEMPT TO INSERT THE VOUCHER NUMBER IN THE CODE BOX AT THE CART.
So whether you are a beginner looking to master the controls of your camera, or a seasoned shooter looking to learn advanced studio lighting, Scott will be able to cater for you.
Our Private Tuition module is also designed for up to 2 people which means you can bring a friend and share the cost.
Private Photography Tuition makes a great gift : instant and easy e-gift vouchers available too.
Note: There is a 2 hour minimum booking time for a private lesson.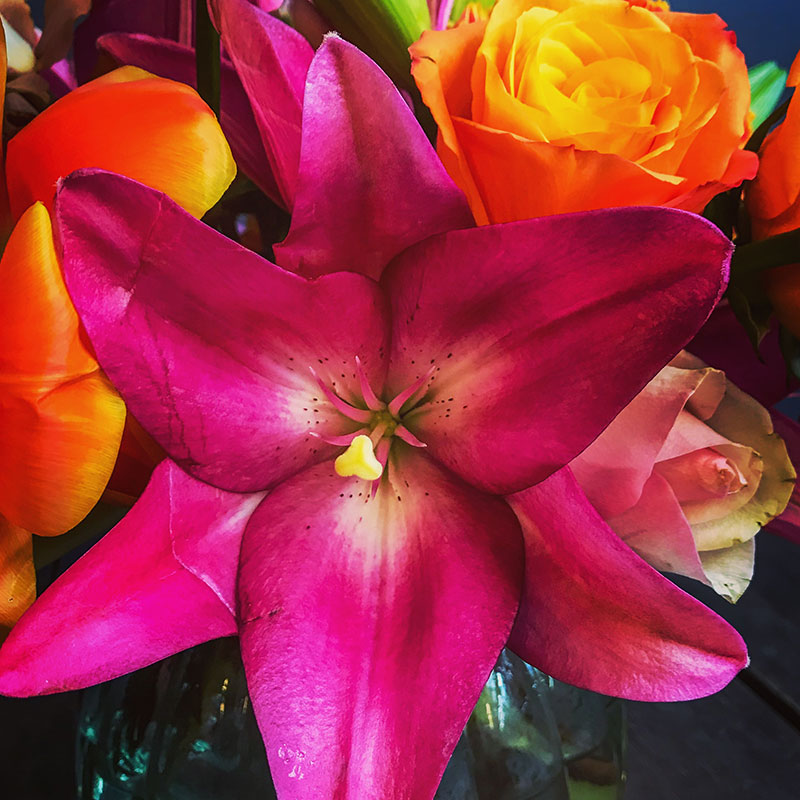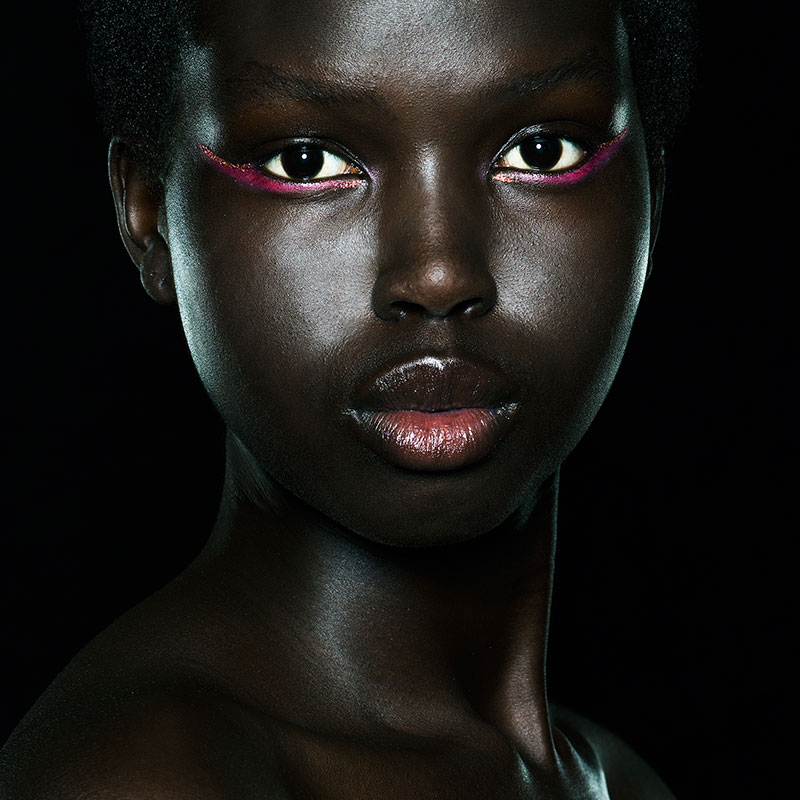 Private Tuition is offered for all aspects of Digital Photography, including:
Beginners
Intermediate level
Advanced level
Fashion
Portraiture
Landscapes
Lighting
Macro
Dentistry Photograhpy
Lightroom
Photoshop
For beginners, a 2 hour lesson covers full camera operation and Manual Mode,
and a 3 hour session also teaches Aperture and Shutter Priority Modes!
Please note the Private Tuition cost to corporations is $150 per hour plus GST.
Reviews
I highly recommend Scott for private lessons. This was our second lesson with Scott. He was friendly and patient with my 13yr old daughter. His knowledge is comprehensive and he explains things so they are easy to understand. Erin had a ball! Her passion for photography was nurtured and fueled. She is eager to learn more.
Erin 13 & Sonya
7 June 2021
Scott gave me a private lesson on how to document my paintings using my existing photography equipment at home. After wasting many weekends and dollars spent trying to teach myself using online tutorials, Scott showed me within 3 hours how to take sharp and accurate photos. Scott is very knowledgable, honest and helpful. If you're looking to learn how to how to document your artworks, then I highly recommend using this service. If you're not a trained photographer, you will not be able to create an accurate copy of your artwork due to the high level level of customised fine tuning of the camera settings and lighting.
Monique
6 April 2021
Hands down the best photography class I have attended, I learnt so much over the 4 week period and will definitely be taking some one on one classes with Scott at a future date.
Ben
28 December 2019
Had the best 3 hour lesson with Scott. He very quickly assessed my level of competence and taught at my level. Definitely recommend some 1-2-1 time with this guy.
Peter Hayes
2 March 2020
Definitely worth the 9+hr drive!
Scott delivered a fantastic personalised tuition and I cannot be more grateful.
What I took away from my 4hrs was sooo much personalised information to allow more time for my business and not watching YouTube how to videos!
You cannot beat a one on one lessons from a master!
Above expectations ✅
Highly recommend ✅
I will be back to gain more knowledge. Thanks mate~
Kelly Tishler
3 December 2020
I booked this lesson ahead of a much anticipated trip to the Kimberley and it certainly exceeded my expectations. This was a very worthwhile 3 hours which flew by in a blur as Scott quickly and expertly demystified the manual settings of my camera (which had been stuck on auto-mode for the previous 5 years). I really enjoyed the way he structured the 3 hours to provide a practical, hands on and structured approach to taking photos and understanding the camera at level that could easily be absorbed. Scott definitely got me excited about some creative possibilities and I am already planning to join his Sunrise and Vivid sessions. Thanks Scott for a fun and very helpful morning!!
David F
25 May 2021
Scott conducted a 3 hour photography workshop for our corporate retreat in the Hawkesbury region and it was well received by my team. Learning how to take better photos with our smartphones was something everyone was looking forward to and we came away from the workshop with a lot more knowledge. The workshop was well presented and Scott was easily able to answer any questions we had.
Brad Chan
12 May 2021
I had a morning private 2 hour lesson with Scott around circular quay a couple of weeks ago. I realized after a group sunrise session that I needed to spend more time with Scott to really get into more detail on how to be effective with my camera. Scott's knowledge is incredible. He had a breadth and depth of knowledge and delivered in a very helpful and progressive way. The highlight was watching Scott play with my camera's features like he was playing a musical instrument. Highly recommend some 1:1 time with Scott if you are keen to take your photography experience even further.
Craig
10 May 2020
My 14 year-old daughter was given a smartphone photography gift voucher and didn't know what to expect. The location was great and she loved the lesson. A little old-school talk on exposure, focus and framing, plus how to get the most out of modern tricks on the phone. She loved it and came back with plenty of her own pictures to show off. Thanks Scott.
Michael
24 October 2021
With such incredible passion and a great deal of experience in photography, Scott was an amazing teacher with a patient and direct nature.
I would certainly recommend this course to all my friends who wanted to learn how to utilise their cameras to the max!
Thank you Scott! See you at the Sunrise shoot!
Carmel
6 July 2020
Thoroughly enjoyed the Smartphone course run by Scott at Bondi Beach. He demonstrated & explained things very simply, making it very easy to understand. Highly recommend the course.
Marilyn
11 April 2019
Quite often, experience overlooks and tramples ignorance especially when the window of opportunity is so small and the subject is so huge but I am glad Scott triumphantly overcomes that challenge with his overwhelming experience and humble personality to manage a group of novice beginners. His ability to teach photography with an impeccable skill of getting in to only so much detail without creating any confusion is sheer brilliance. Scott balances theory and practicals effortlessly and that gives the students a sense of learning and accomplishment. I really enjoyed my 4 weeks session, learnt a lot. I finished the course with heaps of confidence. Loved the conversations with Scott.
Somnath
11 November 2018
From the beginning to the end of the photo training session, it was extremely educational and straightforward. I learned a great deal in a short period of time, and all I can say is that Scott is a true master of his craft.
Emmanuel
30 November 2021
Great session with Scott! He showed me lots of different tricks on my phone and made it easy and really fun to learn!! I look forward to learning more . Stella
Sarcha Huntley
13 July 2021
Scott went above and beyond sharing his knowledge of photography. Great patience with my daughter (16 years), explained things a second or third time when necessary ensuring that everything was understood.
Would recommend to anyone of any age with an interest in photography, or if you want a better understanding of how your camera actually works to capture the perfect shot.
Alex Kershaw
9 April 2021
Scott was very helpful in explaining how to take a picture and how to use free software available to make the photograph professional. As a twelve year old he explained it in a way I could understand and I have been able to apply these skills at my local beach. So many undiscovered secrets on my iPhone camera that I can use now! Even with the unforeseen cloudy sunset he showed me how to wait for the perfect light to get an amazing photo.
Daniel Damasco
16 December 2020
Scott was very approachable and was happy to change our session time due to COVID. The session was very informative. The 2 hours went very quickly.
Jacqueline
28 January 2021
Scott is an awesome teacher. He was easy to understand and gave us lots of great tips on how to get the best out of our cameras
Sonya
16 April 2021
Scott has a wonderful, down to earth approach, which is easy to follow. I learned many tricks of the trade to organise, process and enhance my photos. Invaluable skills. Thanks!
Carrie
22 January 2020
My 11 year old son wanted to learn how to use his DSLR in manual instead of auto. A 2 hour lesson with lots of detail from how to hold the camera correctly to how to use focal length, shutter speed and ISO. A lot of information and explaining rather than taking many photos but once he got home and went back over the notes Scott had us write down and take test shots on what Scott told him it all fell into place and he now knows how to use his camera correctly whilst having great notes to go back and review. Scott is great with kids and made my son really comfortable to ask questions where he didn't understand. Highly recommended!!
Abbie Norgaard
16 April 2021
My 13 yo son had a fabulous private photography lesson. Scott is a great communicator and made the theory and practical tips easy to understand. He catered well to my son's level of understanding. My son is even more enthused about his photography now. It was also great that it was a morning lesson at the beach – perfect for me as the parent to hang nearby. A good use of our Kids Creative Voucher!
Justine
4 February 2021
A great early morning class working on how to organise camera settings quickly and capture the best pre dawn light before it fades. Thanks to Scott for clear and timely teaching. That beautiful light lasts for such a short time! A coffee and chat with more camera info was welcome before getting in some action shots as the beach busied up. A couple of hours really well spent.
Jude Huxtable
11 October 2020
Scott was an excellent teacher, very informative and personable as well. We got what we wanted out of the class and more and I certainly feel much more capable of taking good photos and more informed about principles of photography and it's technicalities.
Samuel & Deb - private lesson for film cameras
21 January 2020
I enrolled my 12 year old daughter into the smartphone course with Scott from Photo Workshop Australia. It was such a fun filled time with lots of techniques taught to us. Scott has such a great knowledge and is able to transfer that information easily for younger children and adults to understand. He went above and beyond the expectations we had for our lesson. We thoroughly enjoyed the course and would highly recommend Scott and Photo Workshop Australia to any person looking for photography lessons.
Nicole
11 October 2021
I am happy to have finally participated in this course. I had to postpone initially, but in the end, it was an amazing experience. Scott guided us in taking pictures using the different morning lights and also he gave us a lot of well-structured information to put into practice right away. I absolutely recommend it! Thank you, Scott.
Angela Ferlita
16 November 2020
I have a keen interest in still photography and booked 3 hour private tuition on exposure and advanced lighting with Scott. Scott's creativity and motivation makes it hard not to be inspired. The photos we created were amazing. Scott is one of the most talented, professional photographers I have met and Is happy to share his knowledge, techniques and workflow with enthusiasm and excitement. If you are serious in advancing your photography skills to the next level, you should consider private tuition with Scott. We achieved a lot in the short time we had and I only wish I had done this sooner. I will definitely be booking in more private tuition time with Scott.
Darren Free
16 October 2020
Had a fabulous one on one session with Scott for Lightroom and Photoshop. The whole post production thing makes sense now and my images look so professional. Highly recommended to make your pictures pop. Thanks Scott.
Julien
21 August 2019
Had a private 2 hour lesson with Scott McGale
It was fantastic, his method of teaching how to focus and expose correctly first time every time is amazing, now putting into practise until it comes naturally, recommend a private lesson for sure.
David White
24 November 2021
Thank you Scott, I really enjoyed this course. Who knew my iPhone could take such great photos with some simple adjustments. Great that the class size was small and friendly.
Jane
19 April 2021
My son and I had a 3 hour private tutorial with Scott this morning. We thought we knew our cameras pretty well, but Scott took us to a whole new level. Scott is a fantastic tutor who gauges your level quickly and adapts the experience to ensure you get maximum value from your time. We will definitely be coming back for more lessons with Scott.
Here's a tip: 3 hours went by really quickly… Definitely book a 3 hour lesson!
Anthony Sork
8 January 2021
Scott is a incredible wealth of knowledge on all things photography and his private tuition has given me the confidence to go forward and mainly use the Manual settings on my new camera. I can't wait to do further training with Scott and will be signing myself up for many more future courses to improve my skills.
Tracey
1 November 2021
Amazing insights and tips I did not know. My phone pictures have instantly jumped to the next level. Thank you.
Karen
11 December 2018
Scott was simply fantastic on the photography course! I was very fortunate to have a one on one and he talked me through how to use the camera (it was my first time using manual), and how best to take the actual photo. Scott is very friendly and patient. This course comes highly recommended and it was such a nice way to start the day! Scott even spent time advising me on a start-up set-up and which cameras to buy with a discount. One of the best mornings I have had in Australia!
Amy
11 October 2011
Great course! Scott is really knowledgeable – there is a lot of information to take in and Scott breaks it down into easy to understand pieces. I was clueless at the beginning but by the end, I felt confident to shoot a range of photos using all the functions of the camera. Thanks Scott ! Highly recommend this course!
Gemma
28 March 2020
My 12 year old son thoroughly enjoyed the Half Day photography course. Scott was an amazing teacher and taught my son important camera techniques. Scott was engaging and kept the course very interesting. We will definitely re-book another photography workshop with Scott.
Beth
11 January 2020
Great 4 hour course for little or no understanding of how to use the manual option on DSLR camera, Scott is very patient and takes as through steps methodically that are easy to understand, would recommend this course as an excellent starting point for photographers that want to learn how to take photos off the auto button
Leonie
20 September 2020
I joined the half day photography course which my husband bought me as a present. I was struggling at the start and almost gave up.
However Scott was super nice and kind, explaining the same things again and again for me and helped me taking notes and encouraged me not to give up. Lucky it was a very small class.
He was so friendly and I started enjoying the class and surprisingly 4 hours passed quickly!!
I'm glad I did the course and I learnt a lot…something new!
Thank you Scott for such a wonderful Saturday morning!
I'm looking forward to the smart phone photography course next time☺️
Hiromi
20 April 2021
My "Private Photography Tuition" session with Scott was informative, instructive and most importantly, enjoyable.
I have travelled to some amazing places in the world but unfortunately most of the photos I have taken along the way have been sadly lacking.
Some have been downright disappointing and I have had to delete them in disgust.
I have only ever used the "Auto" setting because I just didn't understand any of the other modes and settings.
To say that I really didn't know what I was doing is an understatement.
I'm happy to say all that has changed after spending 3 hours on Sydney's foreshore on a gloriously sunny day learning how to take photos in Manual Mode.
It's like a whole new world has opened up for me, one which I'm only beginning to understand (thanks to Scott) and one in which I'm the one that tells the camera what to do to take amazing and creative photos.
Obviously I have a long way to go but at least now the all-powerful triumvirate of aperture, shutter speed and ISO have been demystified.
Thank you Scott!
Lucy Santi
25 October 2021
It was a great course I learnt a lot of things that my Iphone and camera can do. If you love photography or have an interest this is a fantastic start for beginners. Scott ( the photographer ) is very knowledgeable and understanding. I thoroughly enjoyed the class and keen to go back for a half day class. Highly recommend this kids photography course with either smart phone or camera.
Matthew Jones
17 December 2020
Great great session! The 3 hour session gave me the unique opportunity to get an insight into the photographer's mind. Scott structures the lessons with easy to understand information. The complicated idea of ISO, aperture and shutter speed was made simple through a unique approach that cannot be found anywhere else. Through learning manual photography it allowed me to have full control to capture the perfect picture. As well as, many great tips that enhance my knowledge about cameras. It's a priceless, fun, worthwhile experience that taught me a lot about the art of photography. Scott is patient, informative and has a great sense of humour. I would highly recommend it to someone who is looking to improve their photography skills!
Cara Leverett
9 June 2021
Thank you Scott. I learnt how to take photos properly and how to edit them. I am now having lots of fun editing all my photos.
Abigail - 10yrs
25 May 2020
The lesson was well organised and extremely valuable. Scott was able to impart a lot of information tailored to what I needed to know, without leaving me feeling overwhelmed or confused.
I've been able to put the theory into practice really easily. I'm planning to do more courses with Scott.
Michelle
8 September 2019
Scott is an awesome teacher and was very engaging, explained things well and has amazing techniques. I learnt lots and will go back again and highly recommended him.
Erin
7 June 2021
We had a private zoom lesson for 2 hours on photography. We would like to comment on the professional approach displayed by the teacher Scott Mcgale via zoom. We were just in awe in hearing how much knowledge and enjoyment he had for photography. We really enjoyed the lesson from start to finish. His explanations were easily taught and we were given examples as we were being taught to go with the tuition and notes to write down as well. Thankyou for your help and would not hesitate in recommending his teaching sessions. We appreciate your help Scott you have certainly opened our eyes to what can be achieved in photography.
Alesha Duffy/Jennifer Duffy.
9 February 2021
With such incredible passion and a great deal of experience in photography, Scott was an amazing teacher with a patient and direct nature.
I would certainly recommend this course to all my friends who wanted to learn how to utilise their cameras to the max!
Thank you Scott! See you at the Sunrise shoot!
Maryanne
11 June 2020
Great 4 hrs spent with Scott in a private tuition session. A mountain of information he has to impart.
And impart he does very well. I learnt a lot, it was fun and informative. Thank you very much.
You have to get yourself to the Moto GP one year Scott!!
Martin Cutter
8 January 2021
Was a spectacular way to start a Sunday morning. Even though I was running late our teacher Scott McGale was eager to catch me up on what I had missed and went out of his way for all the participants, in what was an informative and educational morning. Would recommend to anyone to give it a go.
Doug
24 February 2018
I attended your Saturday workshop, and wanted to thank you for your consideration and patience. I typed up my scribbled notes and realised that there was a lot of learning crammed into that morning, especially for a newby who had not used any non automatic settings before.
I had tried to make sense of some of the myriad on-line tutorials, but found them confusing and rushed. Your patient explanation of how the settings worked, their relationships and effect were a breath of fresh air for me. I can now see that I need to practice your lessons until I am proficient, but I now have the confidence to do that. Once again, thank you.
Glenn
11 September 2017
Maya (13) enjoyed her one on one session with Scott. Very informative and engaging. Only suggestion is to provide notes upfront so camera settings and theory can be learnt upfront. Thank you for all the valuable tips.
Maya T
28 January 2021
Had my lesson today and Scott was so patient and his explanations were very relevant to what we were shooting.  Can highly recommend Scott for that 1 on 1 lesson which as a beginner like myself you will get so much out of it.
Mark
6 October 2020
My 14 year daughter who is a young photographer had a 2 hour private tutorial lesson with Scott McGale and learnt a lot, he is friendly, encouraging and very knowledgable. Scott has so much experience to pass on and was great at showing my daughter how she could take her photography to the next level.
Belinda Dalliston
10 February 2021
Fabulous! Although our class was officially cancelled due to the weather, Scott kindly braved the rain and went out of his way to accommodate us, as we were only in Sydney for the weekend.
Although Scott is obviously a serious pro photographer, he was able to patiently talk us low-tech baby boomers through the basics and we picked up a heap of tricks in the session. He tailored our experience to help us improve photography needed for our business. Therefore, not only was it an entertaining morning, but a very worthwhile investment. We highly recommend this class.
Catherine and David
2 February 2020
I had a 2 hour private lesson with Scott and thoroughly enjoyed it. I am a total beginner in photography but Scott was very patient and worked at my pace. Scott is not only very experienced and knowledgeable but his passion to teach others comes across throughout the lesson which makes all the difference.
Jackey
22 January 2020
Scott came highly recommended to me by a friend of mine when I mentioned I wanted to get into photography but didn't know where to start. I spent 3 hours with him in a one on one session and it was wonderful! He is extremely knowledgeable and patient and took his time talking me through the key things to consider when starting on your photography journey. I would highly recommend Scott, if you are looking for a great teacher / mentor then look no further. He has a wealth of experience and some pretty interesting and funny stories of his photography career. Learning from Scott is 100% money and time well spent!
Odette
7 October 2021
What a fantastic day. My son who is 14 had a 3-hour private lesson with Scott. Not only was it an amazing location but my son learnt so much more than he thought he would. Scott was incredibly patient, knowledgeable, and very informative. The steps that he learnt will be very helpful for my son's future in this industry. We will be back to learn more.
Samantha
3 December 2020
Scott was very friendly and informative. He was willing to assist anyone who needed help. The locations were stunning and he knew exactly where to go for the best shots. He definitely knows his stuff.
Josie
22 January 2021
Scott McGale is not just a professional photographer but, a passionate artist. The 3 hours were full of practical information . With written and practical points about how and when to shoot in different scenarios, Scott made the practice session easy and fun. Can't wait to practice and try what I learnt and hopefully, get to attend more workshops with Scott .
Nahla Kamel
11 October 2020
He went very in detail with all of the different settings and types of shots which was very helpful in getting the absolute best photos you can out of your camera. I would recommend this to anyone looking to get into photography. No knowledge about the camera is needed for this course.
Rayhaan Sahu-Khan
29 January 2021
Thanks Scott for a great 1:1 lesson covering helpful techniques with steps that were easy to follow and that I can replicate at home. Highly recommended!
Jasmine
10 October 2020
My 15-year-old daughter used her Creative Kids Voucher to do a remote live learning 1-2-1 photo workshop with Scott earlier this year (2020), using our home laptop to do the session via Zoom and her Oppo smartphone to take the photos. Scott taught her how to use her fairly basic phone to its full extent and talked her through using free software to process the images in camera. He was very professional, organised and flexible when we were arranging the session, and he was clear, concise and informative when teaching. She really enjoyed the session and got a lot out of value from it. Scott provided course notes and was happy to talk to her again if she needed any extra help with something. From a parents perspective, it was great to be able to access this course online and live, as we don't have alot of opportunities to do such courses where we live. The course is affordable, useful and fun. I highly recommend.
Tamara
29 December 2020
The corporate photography session with Scott was great. We found it very insightful and useful for the team. Scott was knowledgeable and approachable with a lot of handy tips and experience.
We completed the session in one day but would recommend spreading it out over two days as there's a lot of technical information to get your head around and to practice, especially for beginners.
Thanks for an informative and fun day Scott.
Stephanie
29 April 2021
Scott was very in-depth and took the time to explain each step carefully so it was understood by all.
The hands on experiences was beneficial whilst learning the theory behind the camera screen.
I would definetly recommend to anyone who wants to gain more knowledge on camera usage.
Jacob
28 January 2021
I did a morning lesson with Scott and it was FANTASTIC. As a beginner I learnt more than I thought I would and could. He was a great teacher and explained everything in a clear and concise way. He is very passionate about his craft and this comes through when he teaches which makes the class extremely enjoyable. I am very excited to start practicing using the techniques I was shown. He has given me more confidence to use my camera. I will definitely do another class with him.
Rebecca
11 November 2019
Just fabulous. I shared a 2 hour introduction lesson with my daughter (age14). Scott was superb at interacting with her and the whole lesson was enjoyable and informative. We learnt so much, and so much more than we could have hoped for in a larger group lesson. I did get brain overload with the amount of technical stuff on the day but on reflection I appreciate that we covered so much material.
We will be back for another lesson and want to try out some group sessions too.
Rachel & daughter
18 January 2020
What a wonderful 3 hours. My 14 year old son and I thoroughly enjoyed the lesson and learnt so much. It was great to be able to sit one and one and go through the steps required to be able take great photos and at the same time be shown and also practice the steps in real life situations. Scott was very engaging with both of us and his passion for photography is obvious and made learning so much easier. Thank you and I can highly recommend Scott.
Mark Deguara
18 June 2021
I enjoyed the time that Scott gave to me to explain the basics needed to really understand the essential functions of my camera. It was an enjoyable morning learning techniques to get me confident in using manual mode.
Since taking the course I have gone over and over my notes to get a better understanding of what was taught, and I can really say having Scott's notes and practicing has made it all fall into place.
If you really want to understand and be confident in utilising the functions of your camera to take better photos, then take the time to have a lesson with Scott. I will be booking in a zoom follow up in the coming months and hope to catch up in Sydney for another private lesson during the year.
Thanks for your patience and help Scott.
Nerida
12 April 2021
I enjoyed the course very much and would happily take part in another course. I learnt a lot about my camera and the different settings towards taking different shots.
I think this course, and other ones in the future, will help me develop a greater understanding of taking great/amazing photos. The course has deepened my knowledge and I would definitely recommend this course to others, especially if you're new to using a camera or like myself would like to know more about the use and functions of my camera abilities.
Jemima
23 December 2019
Received a two hour session with Scott as a gift. Scott was engaging and a wealth of knowledge. He structured the two hours to my existing skill level and somehow answered all my questions even without me asking. The step by step methods were easy to understand and he gave me practical tips to use for my subject. He demonstrated the differences well. Would recommend for beginners and those who are self taught and wanting to learn technique.
David
15 May 2021
Just a quick note to say how much I enjoyed last Sunday Morning. In all aspects it was a great morning.The level of knowledge and the presentation where first class and it will certainly help me in my photographic endeavours.
Ron
11 April 2020
Highly recommend. Both girls enjoyed participating. Great value.
Amanda
24 April 2020
A wonderful experience. We learned so much and have put it into practice. Scott's knowledge and enthusiasm are infectious and he obviously knows photo editing. There is no way we would have gained the skills on our own. Highly recommend – it would not matter what level or experience.
Sue
28 July 2020
Scott's 3hr one-on-one photography course was absolutely brilliant! I'm just starting out and before the end of my course I was using my camera in manual mode with great results. This course is very structured, highly rewarding and best of all super fun thanks to Scott's great energy and enthusiasm. Thank you mate I will definitely be back for more!
Steve - private lesson in surfing photography
11 September 2020
This half day photography course provided me, who barely knew anything about photography, with a whole world of new concepts. The teacher taught each student in the class according to their camera that they brought to help with their learning. The teacher, Scott was organised enough to provide the students with not only a map of where to meet but also a list of equipment which was useful on the day.
Cameron
21 December 2019
I had a great morning with a few friends and Scott for a private iPhone photography course. Scott was very informative and patient. He helped us understand the power of the iPhone camera features as well as how to use various modes and how to edit and create feature pictures. Overall I was will happy with what I learned and it was a enjoyable way to spend a morning in a beautiful city with friends and learning new things!
Lalitha Biddulph
9 May 2021
I had a photo lesson with Scott recently. Scot had his hands full with my request/limitations. Over the first 2hours we worked with my camera, it's settings and the best way for my to take photos while on horseback riding holidays. The third hour was then spent on using my new Samsung mobile phone. So many tips on using my devices, and a much better understanding of photography, thanks Scott.
Lisa
26 April 2021
Great course! Scott was very knowledgeable about the iphone camera features and very professional in the delivery of the course. Highly recommended.
Ioana
8 March 2021
There are no negative points for this review. The course delivered everything it outlined that it would and Scott, who lead the training, was very accommodating and hospitable (especially at 5:00 am when I hadn't had my coffee and was sleep deprived!) Having a small group of 6-7 was very beneficial, I would, however, probably take my tripod next time.
Jamil
11 January 2020
Before I did Scott's workshop, I was a very keen 'auto' photographer who felt that all the technical functions of the camera were too hard. After a four-hour class, I now understand how my camera works and what an amazing difference to my photos!
Prue
19 December 2015
The course was great! I learnt fundamentals that have transformed my photography efforts …. I wish I'd known these key steps earlier. Great course.  Thanks heaps Scott.
Carlos
18 March 2020
I met Scott in Sydney as everything was being shutdown due to the virus. How lucky to do this before a complete shutdown. I found Scott to be a very good communicator, easy going and his enthusiasm for photography is infectious. He kept his teaching uncomplicated and was more than happy to answer any questions I had at any stage during the lesson. I thoroughly enjoyed the tuition and would highly recommend any of his classes.
Barb
24 March 2020
I was given this course as a gift from my son who lives in London. Chances are he chose the course because of its location in Manly, as I live on the northern beaches. As it turns out I would have traveled across Sydney to attend, it was that good!
Scott is a very experienced photographer and an excellent teacher. The lessons are fast paced and full attention is required to absorb the information being imparted, but the satisfaction of mastering the knowledge and technique is inspiring.
The 8 hours spread over 4 weeks is over before you know it and it was quite sad when it came to an end. However, this is the beginning of years of enjoyment in the wonderful world of photography.
Thanks Scott, it was great!
Geoff
20 March 2018
I have been taking photos most of my life thinking I knew what I was doing. This course has taught me that maybe sometimes I got lucky but I definitely didn't know why. Scott breaks it all down in a way that makes sense. I now know why my lucky shots work and why I don't get it right most of the time. I can't recommend this course highly enough especially if you think you know what you are doing but are just winging it. In a few short weeks I know I am a better photographer and I now understand my camera. And if manual is a mystery to you just do this course. Thanks Scott
Neil
22 September 2019
Today's workshop was great! I loved learning from Scott. He's a great teacher who's very passionate about photography. Everything was explained clearly from the beginning, and put into easy to follow steps. I feel like I've learnt a lot about photography in this 3hr session. Now I have a really great understanding of how to use my camera in manual, aperture or shutter mode. Grateful to have learned from one of the best in Sydney. Thanks so much Scott. All I need now is to practice 🙂
Sheryne
7 November 2020
Scott's 3hr one-on-one photography course was absolutely brilliant! I'm just starting out and before the end of my course I was using my camera in manual mode with great results. This course is very structured, highly rewarding and best of all super fun thanks to Scott's great energy and ethusiasm. Thank you mate I will definitely be back for more!
Steve
18 August 2020
Great session. Started the 2 hour session knowing nothing at all except how to shoot on Auto, came away with a knowledge of how to shoot in manual mode. This is a very worthwhile 2 hours. Can't wait to put all Scott taught me into practice. Easy, no pressure, enjoyable lesson.
Harmony, 13ys old
5 July 2020
Good communication from Scott, especially when the original course was canceled due to rain. Scott was very willing to share his experience, answer our questions and help us in any way he could.
It was a good balance of theory and practice on the settings, manual exposure and principles of photography.
Took some great shots of iconic Sydney and really good notes.
Julie
9 February 2020
My son really enjoyed Scott's private zoom lesson. He provided valuable information tailored to my son's level of experience, was engaging and friendly. We highly recommend Scott's photography lessons.
Hilda
26 November 2021
Scott has brought together a comprehensive beginners course, jam packed with plenty of information and practice opportunities. Scott was professional, personable and organised. He provided more knowledge than I could have ever hoped for in a 4 hour session, and helped each person on the course to configure the photography steps according to each of their unique cameras. A true industry professional! I can't wait to see Scott next time for my private lesson. Thank you!
Charlotte
11 September 2019
Very rewarding. I had a 2 hour one-on-one session with Scott and he was quick to identify my level and teach accordingly. We went through a structured framework to master manual mode. I left feeling confident and motivated to keep practicing and push my photography to the next level. Will be back for more lessons soon!
Scott
28 August 2020
Thanks again for this morning. As mentioned, I found the theory part alone worth the price of admission. I'm looking forward to applying some of the techniques in other kinds of shots as well. There's still a lot for me to work on – composition, DOF, processing – but I feel like I got a lot out of the course. Always learning!
Gareth
11 December 2019
My boys (9 & 12 yrs) loved the two hours virtual lesson. Since then they have a great interest in photography. Lessons were very informative and interactive! Scott, you are an excellent teacher and they have learnt a lot from your lesson. Boys can't wait to see you again and learn more from you. Hope to see you soon (may be in person). We would highly recommend you!!!!
Sunaina
27 January 2021
The workshop leader was very knowledgeable and made sure every attendee was informed and involved. We were taken to 3 different locations under different lighting conditions that made the workshop challenging and full of interest. Highly recommend.
Meino
6 February 2018
The half day course offers an amazing amount of information. The best thing is that the information is put into immediate practice with the guidance and assistance of an absolute expert.
I have already booked into the Manly sunrise course and look forward to building on the skills that I learned at The Rocks.
David
20 November 2017
Really nice how Scott explained the basic on how to operate DSLR to an 8 Year old. He specially catered the basic of Photography to an 8 year old. After the 1hr session my son know how to enhance his new learnt photography skills. We will go for another few session to learn more advance technic and methods.
David Wong
6 April 2021
AMAZING!! Initially, I was a little nervous about the pressure of a private lesson but it was definitely the right decision. Scott was unbelievable! He shared so much knowledge, patience and kindness with me. I'm just a beginner and I have walked away with such a huge depth of knowledge. I'm so excited and motivated to start taking some quality photos with Scott's fail-proof tips. I can't wait to catch up again when I'm ready to take it to the next level.
Elissa
22 November 2020
I used my creative kids voucher to do a 2 hour DSLR camera zoom lesson with Scott on the 12/01/2021.
I was a novice with a DSLR camera but with Scott's guidance I feel I learnt so much in such a short time. His explanations were simple enough to understand and he made the lesson interesting and practical.
Scott was very professional and approachable.
I would recommend anyone who would like to learn more about photography to take a lesson with Scott. I am looking forward to doing another lesson with Scott in the future to deepen my photography knowledge once I have fine tuned what he has taught me this time.
Claudia
Claudia Hamblin
16 January 2021
I had a two hour private photography lesson with Scott and it was excellent. I felt he tailored the materials to my unique needs, and understood what I was hoping to get out of the lesson. I'm a total beginner in possession of a professional-level camera and I had felt overwhelmed. Scott helped me get across the fundamentals of photography and not feel intimidated by the giant camera in my hands. The lesson had both theory and practical components. He deserves a full five stars! Thank you Scott!
Esther
9 June 2021
Excellent course, learning all the basics and an effective approach to keep improving my photography skills. Scott is very clear, friendly and has a well established method. Totally recommend!!
Mauricio Fernandez
18 June 2021
My 11 year old daughter wanted to understand how to operate our Canon EOS 750. We had a two hour 1:1 online class with Scott. The lesson covered the 3 elements of exposure, colour and a 7 step method for manual mode. We could not be happier with the lesson. Thank you so much Scott. We highly recommend your photography course. Very informative and inspirational! Our daughter is already putting all of her new knowledge into practice and we're looking forward to future lessons.
Josephine
2 October 2021
Other Courses
Swipe carousel to the left or to the right while holding your finger on the display.
Photography Course Sydney: Intro

$

250.00

This comprehensive Introduction to Digital Photography course runs for 4 weeks. The course has been designed to give you a complete understanding of your camera, its functions and to provide you with the foundation principles of creative photography. Manual mode is the main focus of this course and you will learn how to plan and create the images you desire. Group size is max 8 so you can enjoy personal attention when you need it.  ONLY 2 PLACES LEFT !

More Info