Vivid Sydney 2022
$95.00
It's on!!  Vivid 2022.  Learn amazing night photography techniques from a professional photographer in your 3 hour guided course. And take home images to be proud of.  100% money back guarantee if COVID forces a cancellation. Small class sizes. Lots of personal attention! Amazing photos to take home. Creative Kids vouchers accepted.
Come and join us for 3 hours of creative photography where you are guided every step of the way by your professional photographer Scott McGale who will help you create amazing images of the light installations.
No matter if you are a beginner who needs to be given all the settings, or a seasoned shooter who wants to take the advice and make it their own, this fun, dynamic course will have you satisfied and wishing it went for longer.
And no need to be concerned about the possibility of COVID forcing a cancellation. We have a 100% money back policy if your course is cancelled by a COVID restriction.  Scott has been running Vivid Sydney night photography courses since 2011, and give you the best value course with the best training and advice given during the session.
Class sizes are strictly kept to a maximum of 10 people to ensure lots of personal attention for all. Creative Kids vouchers accepted.
Come and join us for a fabulous night of creative night photography techniques.  You will love it.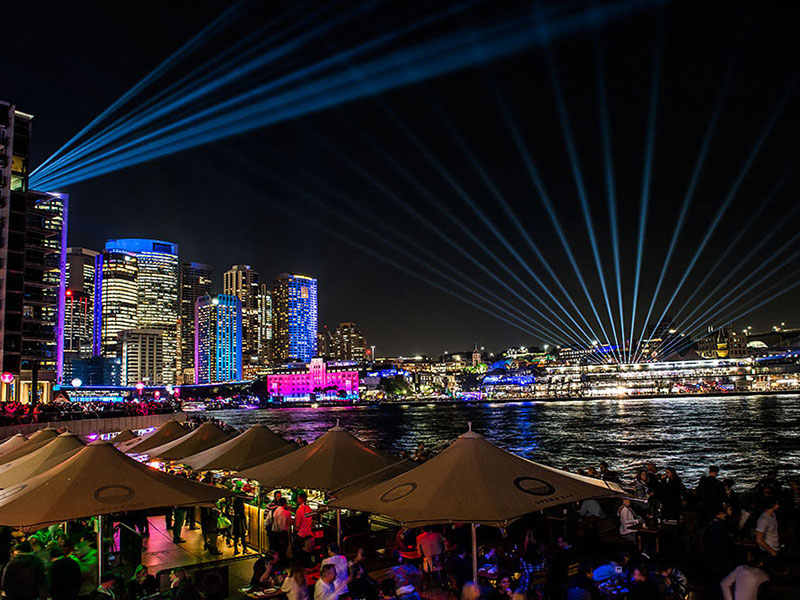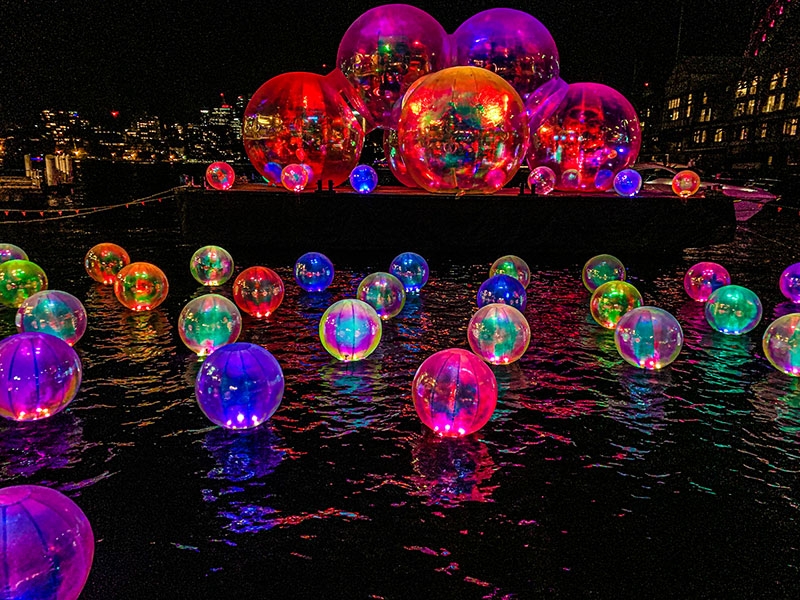 What you will learn
In this 3 hour course, you will learn:
Manual Mode
Night Photography Techniques
How to optimize your image at night
How to create movement at night
How to freeze movement at night
How to control ISO for maximum image quality
How to control colour at night
How to set up your camera for fast shooting at night
How to choose the right Depth of Field at night
Dates and Availability
| Dates | Time | Location | Availability |
| --- | --- | --- | --- |
| 27 May | Fri, 6 - 9pm | Opera House | FULL |
| 28 May | Say, 6 - 9pm | Opera House | FULL |
| 31 May | Tue, 6 - 9pm | Opera House | FULL |
| 3 Jun | Fri, 6 - 9pm | Opera House | FULL |
| 4 Jun | Sat, 6 - 9pm | Opera House | FULL |
| 11 Jun | Sat, 6 - 9pm | Opera House | FULL |
| 17 Jun | Fri, 6 - 9pm | Opera House | 3 left |